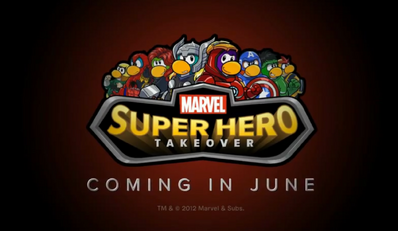 The MARVEL Superhero Takeover
Was a
Party
in 2012 and has got to be the best
Party
so far this year and was enjoyable for everyone.
For the first time Ever, Club Penguin and MARVEL join forces!
The MARVEL Superhero Takeover Is Probaly the best Party of 2012
Ad blocker interference detected!
Wikia is a free-to-use site that makes money from advertising. We have a modified experience for viewers using ad blockers

Wikia is not accessible if you've made further modifications. Remove the custom ad blocker rule(s) and the page will load as expected.